THE TEN LAWS OF PROTEIN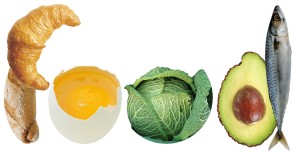 Eating optimal amounts of protein is the most important strategy for feeling healthy
and keeping you your diet in balance. Most people who walk into my office do not eat
enough protein. Follow the ten laws of protein, and you will get the most out of its
health-building properties:
1. Do not fear protein. It is good for you.
2. Protein needs are highly individual.
3. Eat some protein at each meal.
4. Animal protein is superior to vegetable protein.
5. Protein protects the heart and arteries by raising protective HDL cholesterol.
6. Wild game is the most health-promoting source of animal protein.
7. Eating protein increases energy and keeps energy balanced throughout the day.
8. If you have a lot of sugar and starch cravings, you are not eating enough protein.
9. Stress, exercise, and dieting all increase the need for protein.
10. If you do not digest animal protein well, fix your digestion, don't resign yourself to vegetarianism.